Black Vodka
You can easily make Black Vodka at home for fun Halloween or craft cocktails. You can use any vodka you like and make this recipe in just a few steps.
This post may contain affiliate links. This means that if you click a link and make a purchase, I may receive an affiliate commission at no cost to you. Please see the full disclosure for further information and thank you for your support!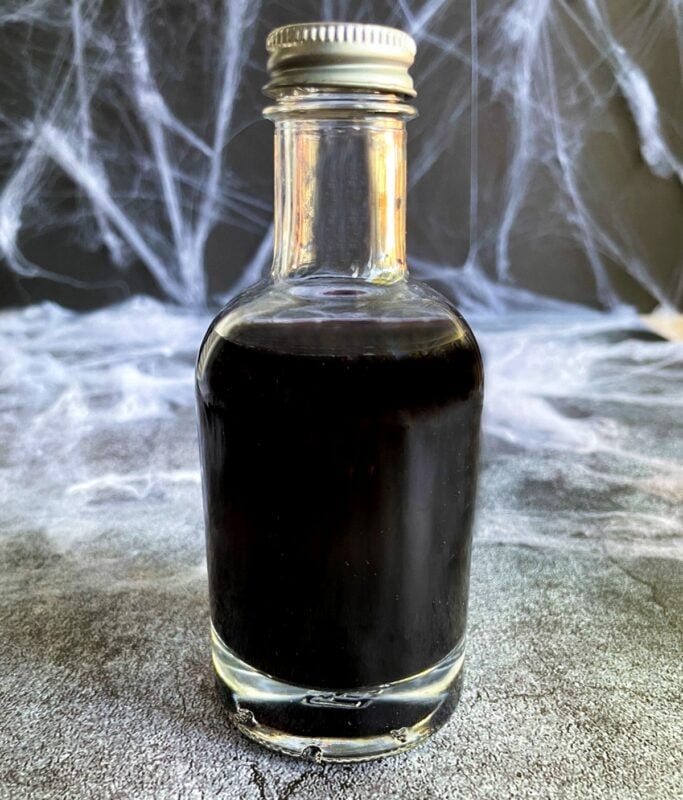 Making your own Black Vodka at home is fun and easy. This recipe is a quick way to make any clear spirit black using water-based food coloring.
There are other techniques to make Black Vodka, however, I have found this method to be the easiest and most economical. You can also decide how much vodka to color so if you only need it for a special occasion like Halloween, you don't have to have a bottle of Black Vodka sitting on the shelf waiting for next year.
The color is actually more of a super dark greenish-purple color, which works fine for Halloween and in mixed drinks. Once everything is mixed together, the result is a beautiful black cocktail.
How To Make Homemade Black Vodka
Pour the vodka into a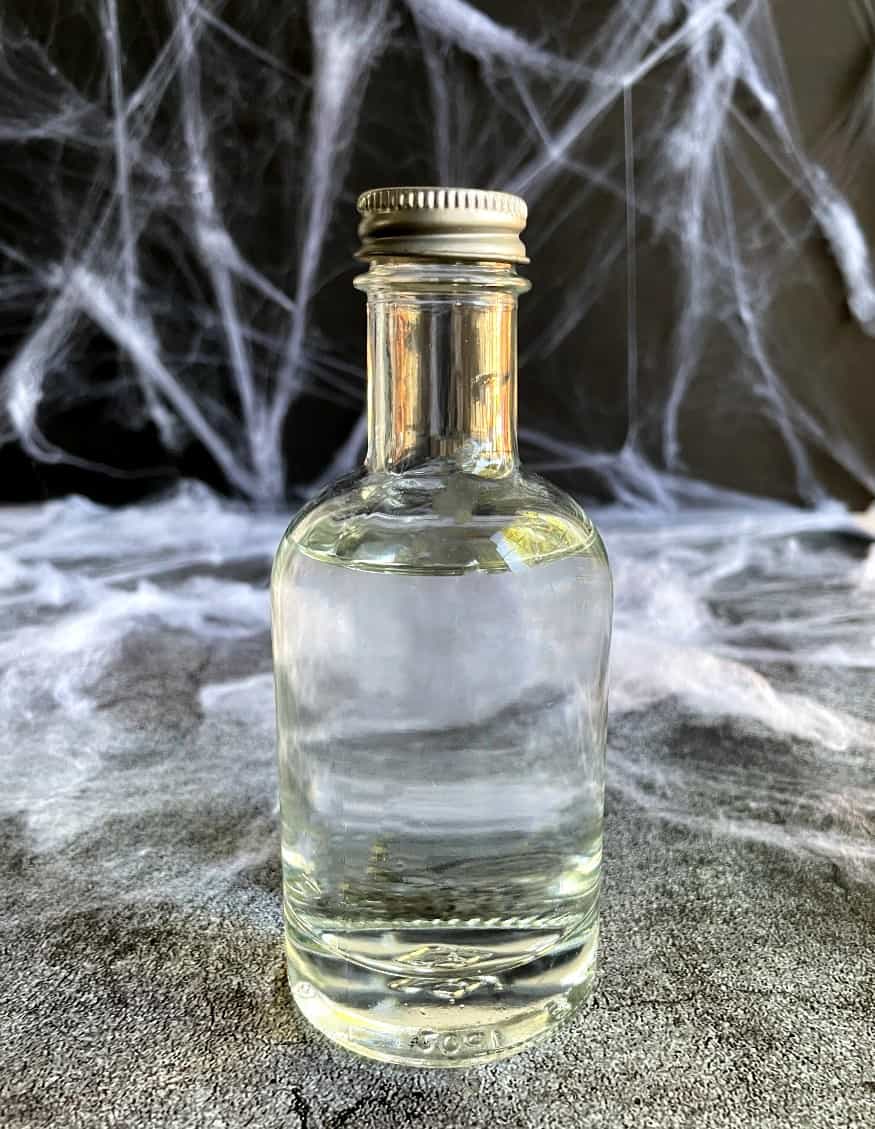 What Type of Food Coloring to Use
To make black vodka, I recommend using water-based food coloring. The liquid drops are easy to count and they dissolve quickly in alcohol.
What Type of Vodka To Use
I do believe the better quality alcohol you use, the better your cocktail is going to taste. That being said, you can use any clear vodka for this recipe, so use your favorite!

I used Tito's Vodka for this cocktail. I like Tito's because it's it has a smooth taste that works well in craft cocktails and it's moderately priced.
Can You Color Other Spirits Black?
Yes, you can color any clear spirit black. If you prefer gin or tequila for a black cocktail, go for it, just make sure the spirit is clear. And if you are really feeling fancy, try it with a flavored alcohol!
What to Use Black Vodka For
You can make any cocktail you want with black vodka, however, if you start mixing other colored liquors or syrups, you may change the color. I use black vodka every year in my Black Widow Martini for Halloween which has lime juice and raspberry liquor and it works great!
Other Fun Halloween Recipes to Check Out
Black Vodka Recipe
Make homemade black vodka for all of your spooky and unique cocktail needs!

Print Pin Rate

Servings: 8 ounces

Calories: 131kcal
Instructions
Pour the vodka into a sealable bottle or jar. Add 10 drops of red food coloring, 10 drops of blue food coloring, and 8 drops of green food coloring to the bottle.

Secure the lid on the bottle and shake to combine the colors. Store sealed in a cool dark place until you are ready to use.
Notes
You can make the black vodka ahead of time. Store the vodka in a sealable container in a cool place. 
Nutrition
Serving: 2ounces | Calories: 131kcal | Sodium: 1mg | Potassium: 1mg

Any nutrition calculations are only estimates using online calculators. Please verify using your own data.
Did you Make This Black Vodka?
If you make this Black Vodka for your next cocktail, tag me on Instagram or Facebook and show me what you made! I love to see what you are mixing in your home bar.

If you want more fun cocktail and food recipes, follow me on Pinterest and sign up for my email list so you never miss a recipe!
---