Lavender Pisco Sour Recipe
This Lavender Pisco Sour Recipe is a cocktail that is easy to make at home. It's made with pisco, homemade lavender syrup, and egg white for a creamy and floral treat!
This blog post may contain affiliate links. This means that if you make a purchase by using one of the affiliate links provided in this article, then I might get a small commission at no extra expense to you. All listed prices are subject to change without notice.
Although this lavender theme was not planned, it continues, and I made this Lavender Pisco Sour Recipe all weekend with my friends. This craft cocktail recipe is so easy, and with the homemade lavender syrup recipe below, it's sure to impress.
How to Make a Lavender Pisco Sour
Once you have all of your ingredients and tools ready, all you have to do is shake and serve! Place all of the ingredients into your cocktail shaker and dry shake first. Then, add ice and shake again to make sure your cocktail is nice and cold. Double strain the cocktail (a regular strainer and a fine-mesh strainer) into the cocktail glass, garnish and enjoy!
What is "Dry Shake"?
This craft cocktail is made in a cocktail shaker because of the egg white and lime juice. You will also shake this cocktail twice. The first time is "dry shake" without ice to ensure the egg white becomes nice and foamy and all of the ingredients are well incorporated. The second shake is with ice to get your cocktail nice and cold.
What is Pisco?
Pisco is actually a brandy from Peru and Chile made from grapes. It reminds me a little of tequila because of the sharp, earthy aroma, however, it tastes smoother than it smells. The Pisco Sour is the most common drink I know of for this spirit and how I discovered it. I first tried a Pisco Sour at a Peruvian restaurant in San Francisco and since then it has been a favorite of mine. The citrus and egg white help balance out the pungent nature of the pisco. In this variation, the sweet lavender syrup adds another delectable layer of floral flavor and aroma.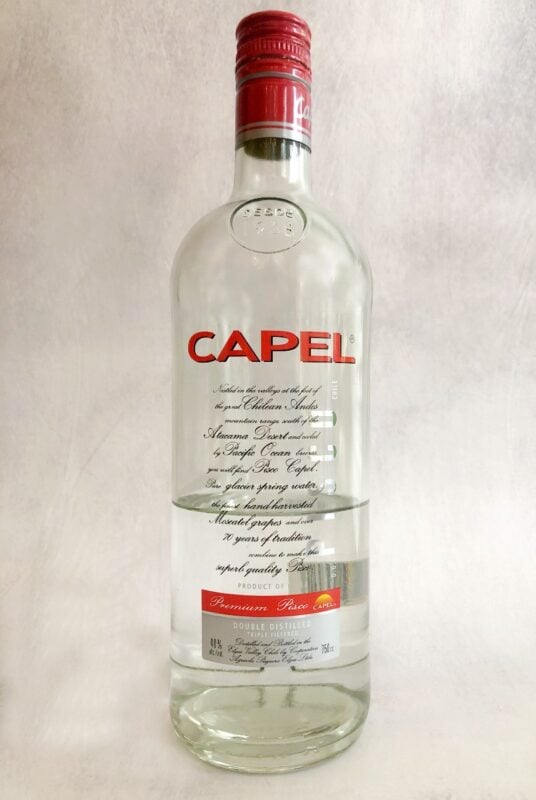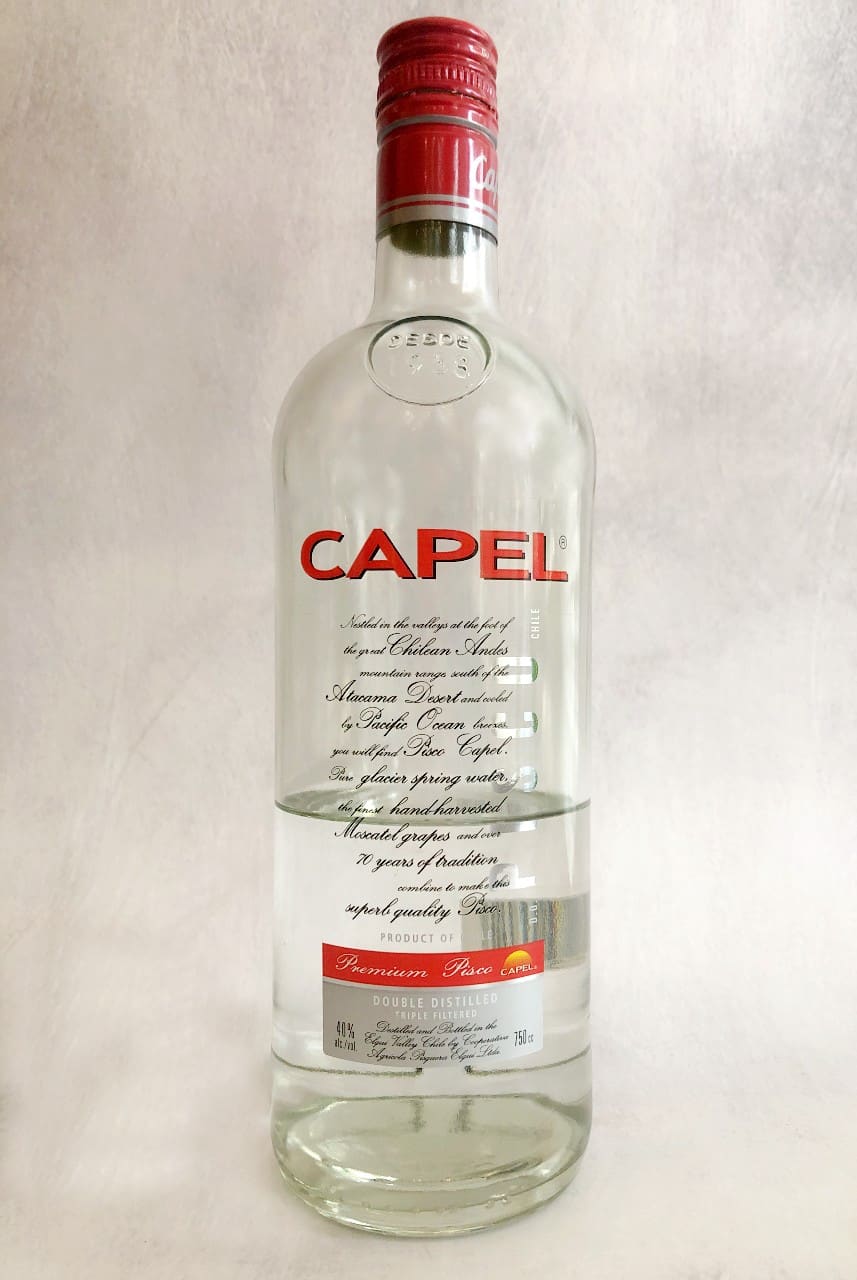 What is in a Traditional Pisco Sour?
The first time I had a pisco sour was at a Peruvian restaurant in San Francisco. I was very young and new to craft cocktails but one sip of my Pisco Sour and I was in love.
The traditional pisco sour has pisco, lime, simple syrup, and egg white. According to Wikipedia, "A pisco sour is an alcoholic cocktail of Peruvian origin that is typical of the cuisines from Peru and Chile. The drink's name comes from pisco, which is its base liquor, and the cocktail term sour, in reference to sour citrus juice and sweetener components."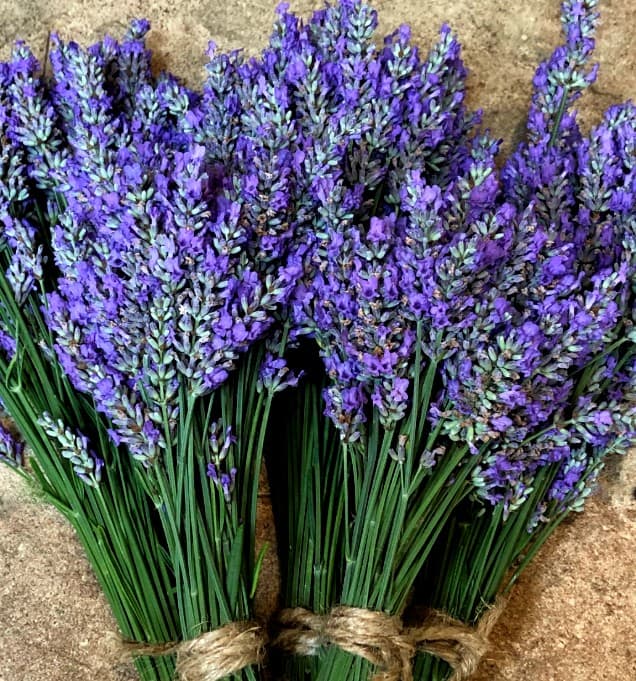 How to Make Lavender Syrup
Place 1/4 cup of dried lavender buds, 2 cups water, and 2 cups sugar into a small pot and bring to a boil. Simmer for a few minutes and then remove from the heat. Allow the mixture to steep and cool for at least an hour. Strain the flower buds from the liquid and add food coloring if desired. You can find my post on 10 Uses for Homemade Lavender Syrup which has the full recipe and ideas for what to use it for.
Do You Have to Add Egg White?
You will not have a traditional Pisco Sour if you do not add an egg white. However, you can still enjoy this Lavender Cocktail without the egg white. See my notes on the USDA comments on egg whites in the recipe. Not everyone is comfortable adding egg white to their drink, and that's ok!
Tools for Home Bartending
Being a home bartender can be so much fun…if you have the right tools. You don't have to break the bank and you don't have to own EVERY tool you've ever seen at a bar. BUT, if you want good cocktails, you need the right tools. Check out my post on Home Bar Tools for the best essential tools for home bartenders.
Lavender Pisco Sour
The Lavender Pisco Sour Recipe is a cocktail that is easy to make at home. It's made with pisco, homemade lavender syrup and egg white for a creamy and floral treat!
Print
Pin
Rate
Equipment
cocktail shaker

measuring jigger

fine-mesh strainer

bartending strainer or strainer on the cocktail shaker
Ingredients
2

oz

pisco

1

oz

fresh lime juice

(or you could try lemon!)

1

oz

lavender syrup

(see recipe below)

1

egg white*

dried lavender buds for garnish
Instructions
1. Add all ingredients to a cocktail shaker and dry shake (no ice) first to get the egg white frothy and mixed in well. Add ice to the shaker and shake for another 20-30 seconds. Double strain into a cocktail glass, you should have a beautiful foam that settles on top. Garnish with a lavender sprig or buds and enjoy!
Notes
*The US Department of Agriculture (USDA) considers it safe to use raw eggs if they are pasteurized. Bottom Line: Raw eggs may contain a type of pathogenic bacteria called Salmonella, which can cause food poisoning. However, the risk of an egg being contaminated is quite low. Please proceed at your own risk and decide if you are ok with this. I have never had an issue.
Any nutrition calculations are only estimates using online calculators. Please verify using your own data.
Check out some of my other cocktail recipes!
Show me your Lavender Pisco Sour!
Thank you for checking out my website. If you make this Lavender Pisco Sour, tag me on Instagram or Facebook and show me! You can also follow me on Pinterest and sign up for my mailing list so that you never miss a recipe!
---
---