Here are 10 uses for homemade lavender simple syrup and the recipe to make your own! Anyone can make this easy syrup and it adds a wonderful floral flavor and aroma to so many things, not to mention the pretty purple color.
How to Make Lavender Simple Syrup
Lavender simple syrup is very easy to make. This is a basic simple syrup recipe with added lavender flavor. Add an equal amount of water and sugar (you can use less sugar if you don't want your syrup to be too sweet) and dried lavender buds to a small saucepan over med-high heat. Once boiling, lower the heat and allow the mixture to simmer for 2-3 minutes. Remove the syrup from the heat and steep/cool for about an hour. Once the syrup has cooled and you have allowed the lavender to infuse it, strain out the lavender buds using a fine mesh strainer or cheesecloth. You can add purple coloring if you want to or leave it as is. Place the syrup in a glass bottle or jar that seals.
How long Will Lavender Simple Syrup Last in the Fridge?
This syrup should last for 3-4 weeks when stored in the fridge in a sealed container. I use flip-top glass bottles (see picture below) for my homemade syrups and they work great. You can find them at most craft stores and beer-making supply stores or online.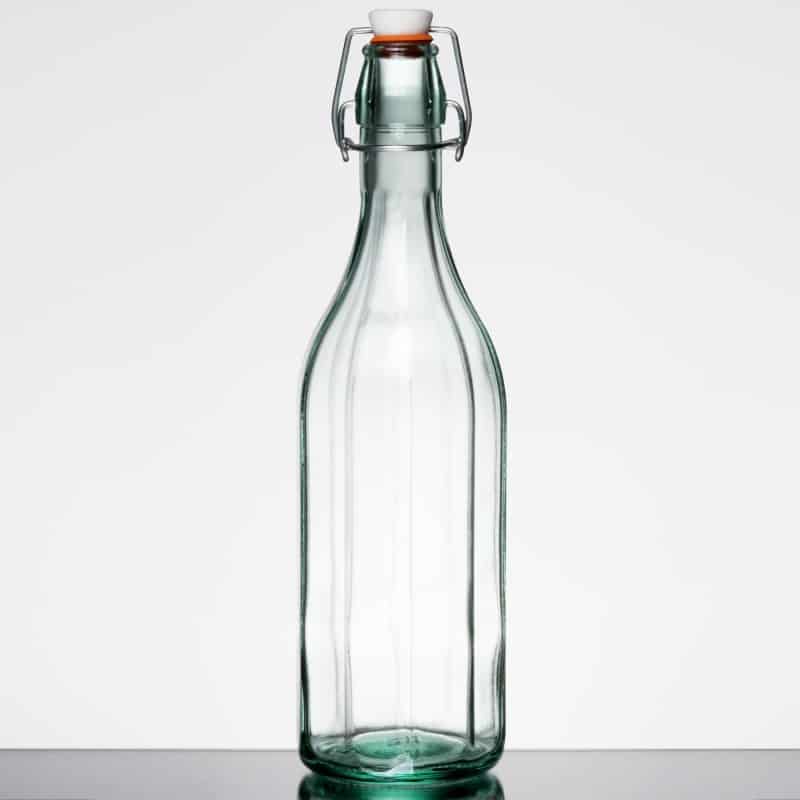 Is All Lavender Edible?
All lavender is edible, however, I recommend culinary lavender because it has the best taste and is sweeter than regular lavender. Regular lavender is more bitter. Most of the dried lavender for cooking you find in-store and online are culinary, but double-check the description or ask if you are not sure. I've found dried culinary lavender at my local grocery store in the bulk section and on Amazon. You can also grow culinary lavender. I have a culinary lavender bush in my garden that I purchased at my local nursery!
Lavender Simple Syrup
Lavender simple syrup is so easy to make and there are so many uses for it!
Print
Pin
Rate
Instructions
Place the water, sugar and lavender buds into a small saucepan and bring to a boil. Simmer for 2-3 minutes and then remove from heat. Allow the mixture to steep in the pan until it is completely cool, about 1 hour.

Strain the lavender buds from the liquid. Discard the buds. I use my small mesh strainer over a funnel so I don't spill any of the delicious syrup!

You can now add food coloring if you would like to. I suggest coloring the syrup if you are using it for decoration or giving it away as a gift. Otherwise, your syrup will be a light golden color. You can store the lavender syrup in a sealed container in the fridge for 3-4 weeks.
Nutrition
Serving:
1
tablespoon
|
Calories:
38
kcal
|
Carbohydrates:
10
g
|
Sugar:
10
g
Any nutrition calculations are only estimates using online calculators. Please verify using your own data.
10 Uses for Homemade Lavender Syrup:
1. Lavender Drinks/Cocktails: Try the Lavender Pisco Sour or add to a gin and tonic, vodka soda, or hot chocolate!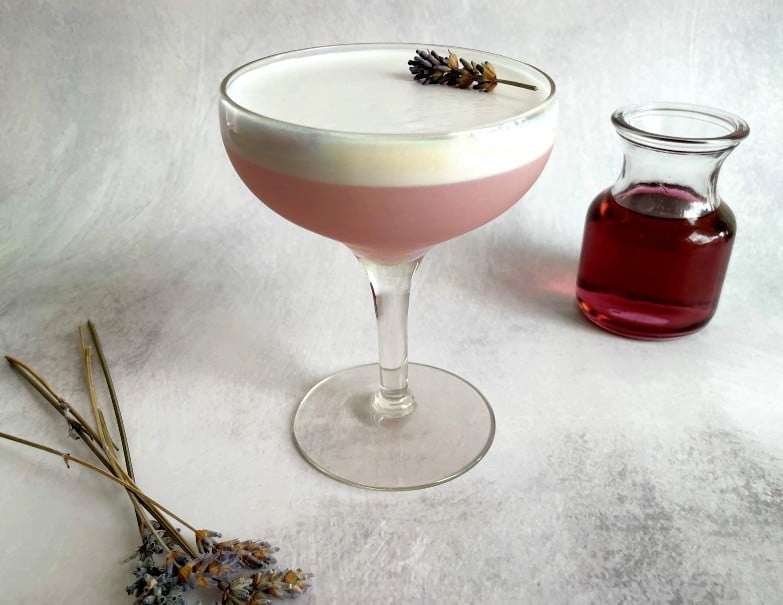 2. Lavender Latte: make a delicious latte and add some syrup...delicious!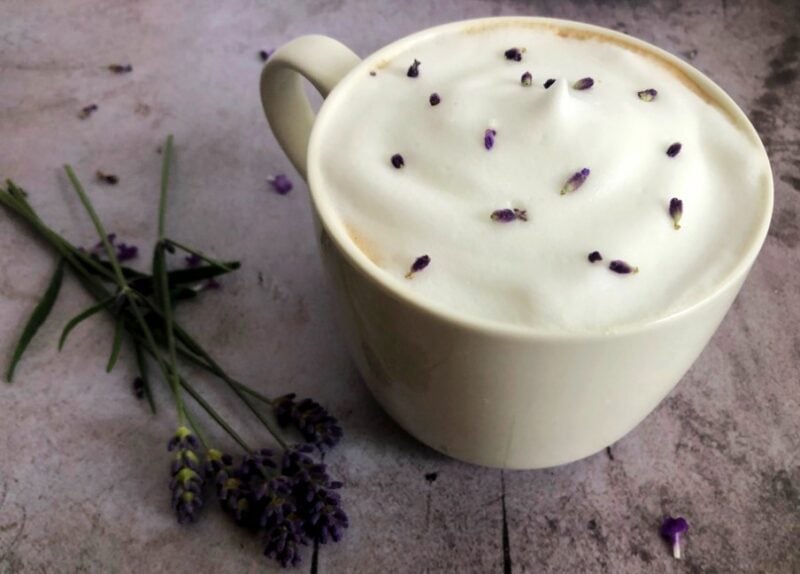 3. Lavender Lemonade: homemade lemonade is best, use the syrup in place of regular sugar to sweeten the lemonade and add amazing flavor.
4. Lavender Frosting: make your favorite frosting and add syrup for an unexpected floral taste.
5. Lavender Whipped Cream: whip up some cream and add some syrup for flavor and color. What a surprise this would make....or on hot chocolate...YUM!!
6. Lavender Pancake Topping: instead of regular syrup, try something new!
7. Lavender Ice Cream Topping: make that vanilla anything but vanilla...
8. Lavender Iced Tea: Add this yummy syrup to your iced tea for a delicious summer treat, add a slice of lemon, and enter heaven.
9. Lavender Sparkling Water: Get your hydration on in style.
10. Give Lavender Syrup as a gift: No one will hate your gift... I promise. Maybe add a bottle of gin or vodka and a few lemons. Done and done.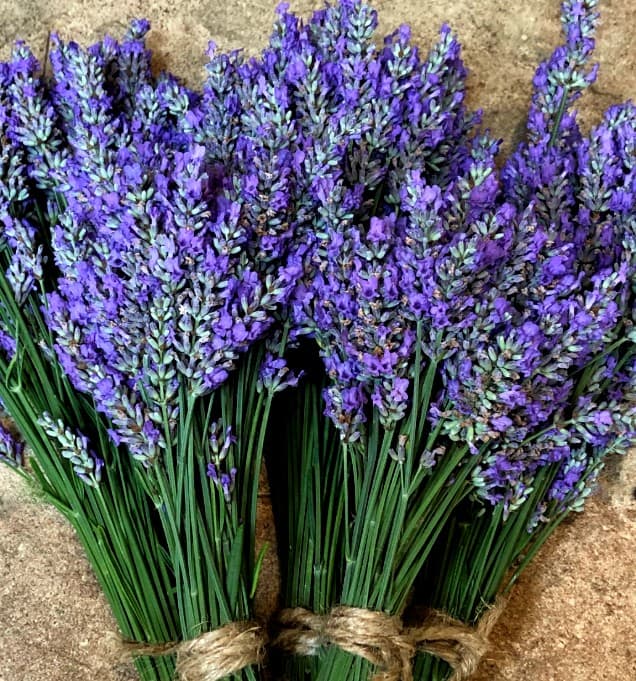 More Lavender & Syrup Recipes
I hope you make this lavender simple syrup and come up with your own ideas of what to do with it! If you do, tag me on Instagram or Facebook. You can also follow me on Pinterest or sign up for my mailing list and never miss a recipe!